What Is Clear Aligner Therapy?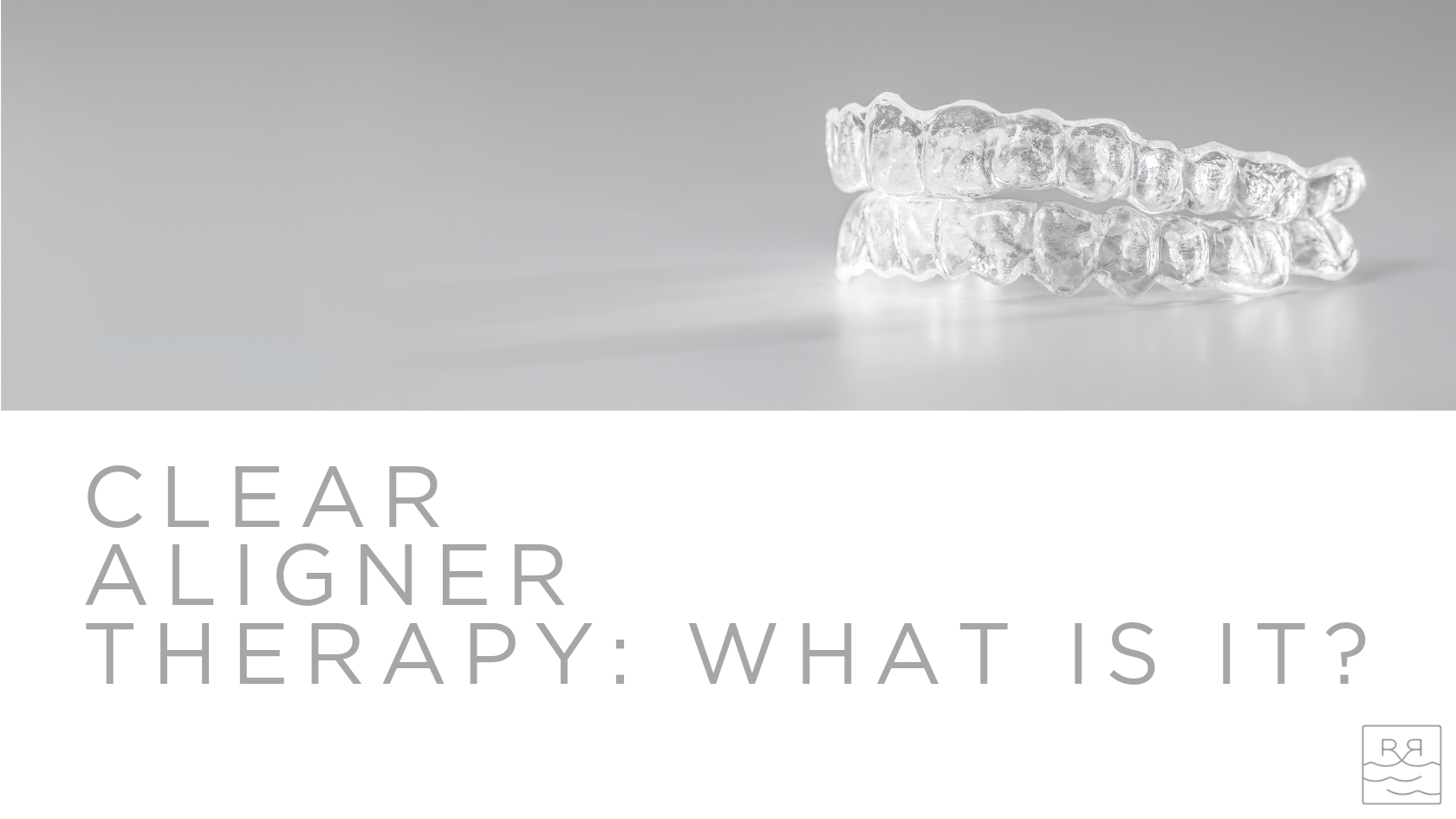 Similar to traditional braces, clear aligner therapy works to gradually move teeth. Other popular terms for clear aligner therapy are "clear aligners" or "invisible braces." Clear aligners have allowed traditional orthodontic treatment to be virtually invisible and removable. Clear aligners are easily taken out for eating, brushing, flossing, or for short periods for social situations.
How does it work?
Like traditional braces, a professional does a full exam of the patient's mouth to assess the most appropriate approach to treatment. This exam will likely include x-rays, digital scans, photographs or impressions. From there, a diagnosis can be made, and a treatment plan can be put into place. Your doctor will decide the best way to guide your teeth into healthy positions (all of the teeth, not just the ones you can see)!
The overall goal of clear aligner therapy is to achieve a healthy bite. A healthy bite is one where top and bottom teeth align, function, and fit together properly. With an end goal in mind (using the patient's initial imagery/scans), a series of clear, plastic aligners are custom made.
How long will treatment take?
Once the aligners are in place in the mouth, they will begin to put a gentle pressure on the teeth. The pressure felt is from the aligners slowly working to reposition the teeth (how cool)?! Generally, aligners are changed every 1-2 weeks in order to gradually move the teeth, similar to traditional braces. The total number of aligners for treatment varies from patient to patient. Typically, a patient can expect to go through 20-30 sets of aligners during full treatment.
At River Run Dental, we know that patients want to see results as quickly as possible, which is why our doctors only use Invisalign. Invisalign is the most reliable and predictable aligner and it is made from the best material available. Other aligners, such as popular mail order kits, use plastic that Invisalign used 20 years ago when clear aligners first became available.
Once your doctor has customized your treatment plan, they can better estimate how long treatment will take. Generally, a patient that needs a touch up could be in treatment for 3-6 months while patients seeking a transformation could be in treatment for 1-2 years.
The secret to Clear Aligner Therapy is to wear your trays
While the clear, plastic aligners are removable, it is very important for the patient to keep them in, even if they are experiencing discomfort. Aligners can't work unless worn in the mouth for 22 hours a day, or as prescribed by your doctor. Aligners can be easily lost or misplaced when not worn, so make it a habit to always put them into their case when not being worn, never in a napkin or a pocket! The best way to ensure you won't lose your trays is to always wear them! If you have lost a set of trays, be sure to contact your doctor immediately.
Is Clear Aligner Therapy Right for You?
The best way to answer this question is to schedule a consultation with a professional. Look for someone who is highly ranked in your local area as this is an indication of the doctors experience treating patients with clear aligners. At River Run Dental, we are Platinum Invisalign Providers, meaning we treat more patients with Invisalign than any other general dentist in our area. Clear Aligners may not be the best treatment option for everyone, so it's important to be able to have a candid conversation with your doctor about your treatment options.
What questions do you have about clear aligner therapy? Ask away in the comments below!