All of Your Questions About River Run Dental Answered
For our 2nd annual #ChristmasinJuly series happening on our Facebook page, we asked what questions you had about River Run Dental. If you missed the post, we've put together all of the answers to what was asked. Check them out below and comment any other questions you still have about our dental practice in Richmond, VA!
Can river run make new retainers if my old ones break?
Yes! And word to the wise – don't wait too long to have them replaced! A good rule of thumb is to replace your retainer every 1-2 years.
What makes a dental spa different from a regular dentist office?
We are pretty different from most traditional dental offices. Our biggest differentiator is that we focus heavily on the patient experience so that your dental appointments can be something you enjoy. We provide complimentary comfort services at every visit to help patients unwind and relax.
what's the youngest age that you begin seeing patients?
Typically we begin seeing children between ages 3-4.
When will your Southside location open? will all the doctors be practicing there?
Our Midlothian office will be opening in September 2020 – right around the corner! Unfortunately all of our doctors will not be practicing there. Just a few of them! More info on that to come.
what's the Best way to introduce brushing teeth to a one year old who just got his first tooth?
Make it fun! Just get him familiar with a toothbrush using just the brush with water. Let him watch you brush your teeth. Have him practice brushing the teeth of a favorite toy or stuffed animal.
What made you decide to create the comfort menu?
Most of the items on the Comfort Menu were things that we already had available for our patients but some people didn't know about them / offering them to patients was cumbersome and inconsistent. By putting them on a physical menu we were able to make sure that all of our patients knew what was available to make their visit more comfortable.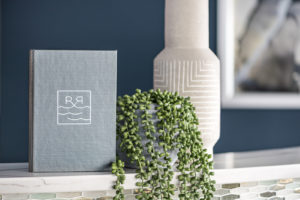 what is the most popular item on the comfort menu?
Maybe the lip balm or neck pillow? The essential oils are pretty popular as well!
How do you always find such amazing staff?
We set the bar high for our team and we think we are able to attract the best based on the culture of our practice and how well we take care of our team.
Do you offer sedation?
We do not sedate patients in our office. We do offer Nitrous Oxide (laughing gas) for patients that need a little extra help relaxing.
where did the name river run dental come from?
We wanted our name to evoke feelings of relaxation and to us, and the river is one of the most relaxing places there is! Hence…River Run Dental!
does river run qualify as an orthodontic practice too?
We are not an orthodontic practice but we are the leading general dentistry Invisalign provider in the area. We just don't do braces or handle advanced orthodontic issues that would need to be addressed by a specialist.
Are there any plans where I can get my teeth cleaned more than twice a year?
You can technically get your teeth cleaned as often as you wish! If you're asking about insurance plans that will pay for you to get your teeth cleaned more than two times a year, there are not many unless you are pregnant. Some patients who like to get their teeth cleaned more often choose to use their insurance benefits for 2 of their visits each year and to pay out of pocket for their 3rd or 4th.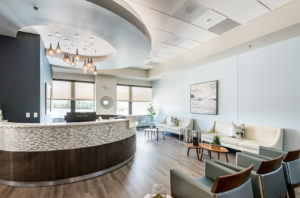 Are you accepting new patients during COVID-19?
Yes, we are taking all the necessary precautions to keep both our team and our patients safe during this time – that includes new patients! For a full list of our enhanced safety protocols, please read this recent blog post.
How quick is an Invisalign consultation? Can it be added on to a routine dental exam?
It can be combined with a routine dental visit. A stand-alone consultation takes about an hour. If you combine it with your hygiene visit it will add about 30 minutes. Book your Invisalign consultation here.
Still Have Questions?
We hope this Q&A helped answer any questions you may have had about River Run Dental. Do you still have questions about our practice? Feel free to ask in the comments below, or come into one of our two locations and see what we're all about! To schedule your next dental appointment at River Run, click here.