River Run Dental Named Richmond's Top Dentist, Richmond's Best Dentist
Dr. Rusnak and Dr. Adler Named Richmond's Top Dentists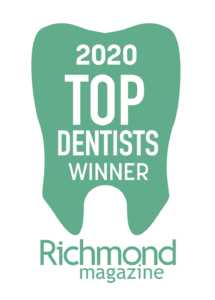 Both Dr. Rusnak and Dr. Adler were voted as winners in the General Dentistry and Cosmetic Dentistry categories during the annual Richmond Magazine Top Dentist Awards. Each year over 700 area dentists are asked to survey their dental peers and vote on who they personally recommend in each dental specialty. Dr. Rusnak has been voted a Top Dentist in the general dentistry category by his peers since 2013. This is the second year that Dr. Adler has been awarded as a Top Dentist in Richmond, VA.
Dr. Rusnak commented, "It is a continual honor to be named one of Richmond's Top Dentists in the annual Richmond Magazine survey. I extend my thanks to the Richmond dental community for this great vote of confidence!"
Style Weekly Names River Run Dental as Richmond's Best
River Run Dental was also named Richmond's Best Dentist in the 2020 Style Weekly Readers Choice Awards. This was the 6th year in a row that the practice has ranked as one of the Best Dentists in Richmond VA. The annual Readers Choice Awards are a public contest hosted by Style Weekly. This year there were over 20,000 ballots cast across a variety of categories. We are honored to once again be chosen as Richmond's choice when it comes to dental care!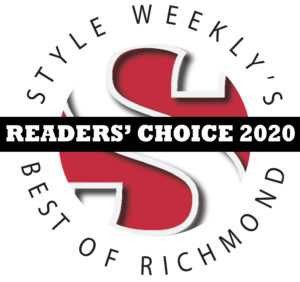 River Run Dental Named Best Dentists in Virginia
Virginia Living Magazine has named River Run Dental one of the Best Dentists in Virginia during their 2020 Best of Virginia Awards.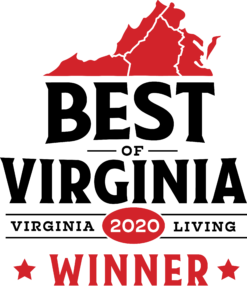 River Run patients love to share their quality experience at our two dental spa locations:
"The office is super clean and the staff is friendly and accommodating." -KHun
"The epitome of customer oriented dentistry. Everyone is friendly and enormously helpful, and your first impression is that this is a high class affair." -christopher
"The staff I encountered were all friendly and happy to help and made me feel welcome and like I was at home." -conchita
"From the beautiful aesthetic, to the wonderful staff, I am honestly excited to come back." -josie
"Everyone here is always so courteous and kind and they are very attentive to how I'm feeling while I'm there." -mary
"Best dental experience! Everyone is super friendly and understanding. You can tell they really care for their patients." -emily
River Run Dental is currently accepting new patients at their two locations in Richmond VA. To book your visit, please call 804-262-1060 or request your dental appointment online.