River Run Dental to Host Free Day of Dentistry
River Run Dental is excited to partner with Dentistry From The Heart to host a day of free dentistry for the Richmond community on Saturday, October 22nd 2016. The event will be held at River Run Dental's office, located at 7820 Shrader Road, Richmond, VA 23294. Doctors and hygienists will be available to provide complimentary dental care from 8AM-4PM.
Event Details:
Patients will be treated on a first-come, first-serve basis and do not have to be established patients of River Run Dental in order to participate. Those interested in receiving treatment are encouraged to line up early as the event is expected to be well-attended. Dentists will begin treating patients promptly at 8AM.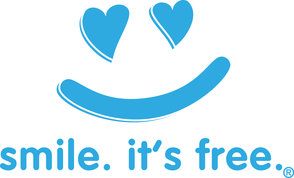 People who attend can choose 1 procedure to be completed (Dental Cleaning, Tooth Extraction, or Filling).
We will not be offering pre-registration or appointments for this event (please refrain from calling our office for this purpose). Patients can simply show up the day of the event to register and get in line for treatment.
Patients do not have to provide proof of income, lack of insurance, etc. to be treated. Everyone 5 years and older is invited to attend!
Please note: patients will be waiting outside until it is their turn to be treated. Please dress appropriately and bring anything you need while you wait (folding chair, blanket, book, etc.). 
Community Partners:
We are welcoming donations from community businesses, dental suppliers, restaurants and organizations to help offset our costs for the event. All donations are tax-deductible. This event is only successful because of the support we receive from our community partners and volunteers!
We would like to express our appreciation to several businesses and individuals that have already committed to partnering with us  for our Dentistry From The Heart event.
Benco Dental
Colgate
Dunkin Donuts
Panera Bread
Dr. Neil Agnihotri & Dr. Kanyon Keeney of Virginia Oral & Facial Surgery
Dr. Shane Costa of Costa Family & Cosmetic Dentistry
Amanda Staton Images
We are still seeking partners who would be willing to donate to any of the following needs:
Event tent, tables, and chairs
Lunch for our volunteers and patients waiting in line
Any additional preventative healthcare-related items that can be distributed to patients in attendance.
About Dentistry From The Heart:
Dentistry From The Heart was started by Dr. Vincent Monticciolo in 2001. Dr. Monticciolo wanted to give back to the community and to provide aid to the growing number of Americans without dental insurance. Dentistry From The Heart is a registered non-profit organization that provides free dental work for people in need. Since 2001, it has grown to include over 200 annual events nationwide and has provided more than 60,000 people with an estimated $8 million in free dental care services. This will be the first year that River Run Dental has hosted a Dentistry From The Heart event in Richmond, Virginia.