River Run Dental Is Raffling Off a Car
One of the core values of River Run Dental is Giving Back. To the doctors and staff of our practice, this means many different things. We regularly participate in community giveback efforts all across Richmond, and we love partnering with local non-profits and organizations who are doing good when we are able to do so. One organization that River Run Dental has a long standing relationship with is Celebrate! RVA.
The mission of celebrate rva
Celebrate RVA exists to give disadvantaged children a memorable birthday celebration in a safe and fun environment. They celebrate thousands of kids around Richmond each year at a variety of venues. Their birthday celebrations include plenty of time for play, singing happy birthday, making birthday wishes, and eating plenty of cake. River Run Dental has had the privilege of volunteering at some of these parties, and we can confidently say they are FUN!
THE RVA SMILE RIDE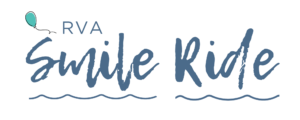 To take our partnership with Celebrate! RVA to the next level, River Run Dental is hosting the RVA Smile Ride. We purchased a 2018 Buick Encore, donated it to Celebrate! RVA, and now we are selling raffle tickets so that one lucky Virginian can win this car! More details about this exciting initiative are below.
CONTEST DETAILS
100% of the raffle proceeds go to Celebrate! RVA.
Raffle tickets are $50 each and there is no limit to how many you can purchase!
Only 1000 tickets will be sold, so make sure to get yours before they are gone!
Contest will run from September 1, 2018 – November 3, 2018.
The winner will be drawn a live event on November 3rd. Follow the link below to purchase your ticket!
ADDITIONAL CONTEST PRIZES
There are several community partners who have decided to join The RVA Smile Ride! When you purchase a $50 raffle ticket, you are also entered to win these prizes as well!
$1000 of Cosmetic Services to PERFECT, REFINE, and PRESERVE NATURAL Beauty
Compliments of Agnihotri Cosmetic Facial Surgery
$500 Gift Certificate FOR CAR WASH & CAR DETAILING SERVICES
Compliments of Wash Your Way RVA