Celebrating 15 Years of Patient Centered Dentistry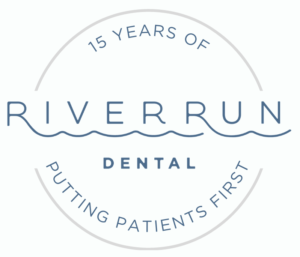 15 years of River Run Dental – can you believe it?! We want to extend a special "thank you" to our patients who have been part of this journey for us. Some of you have been here the entire time, and some of you are brand new to River Run Dental. But all of you are equally important to the heart of our practice and we hope you know how much you mean to us!
When Dr. Rusnak founded River Run Dental in 2006 he had a vision for a dental practice that would be unlike any other. A place where people would actually look forward to their routine dental visits. A place where patients would feel more like family than customers. A place that was continually re-inventing the ideal dental experience.
We are proud of what our practice has grown into over the past 15 years. We have expanded to 3 office locations with a team of 9 doctors and have been named Richmond's Top Dentist for the past 9 years in a row. But Dr. Rusnak's original vision is just as prevalent today as it was when we opened our doors in 2006.
Thank you for your continued support of our practice, and for choosing us for your all-important dental care. We can't wait to see what the next 15 years has in store! 
Anniversary Invisalign Offer
As a special thank you to our patients and community, we are offering $1500 off Invisalign treatment in celebration of our 15th Practice Anniversary. Spots are limited, so please contact us today to book your complimentary Invisalign consultation.