All The Answers To Your Invisalign Questions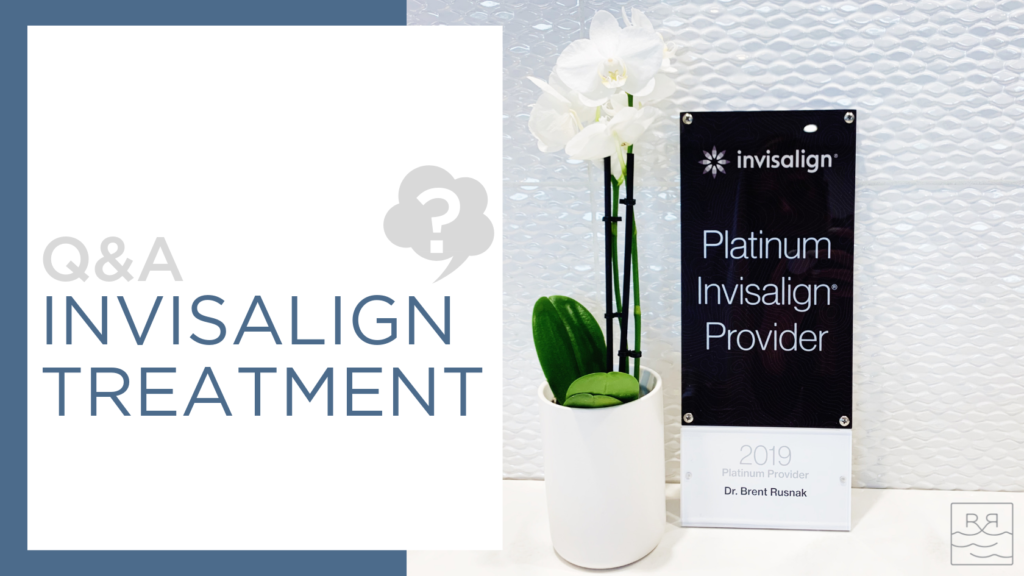 You asked, we answered! During our #ChristmasInJuly giveaway series on Facebook, we asked what questions you had about Invisalign treatment. We were blown away by how many great questions you asked about straightening your teeth with clear aligners. Now, we're here to answer those questions.
Unlike traditional braces, Invisalign is a series of clear, removable aligners worn to gradually straighten teeth. Contrary to popular belief, Invisalign treatment is a great option for both adults and teens looking to improve their smile, without taking the standard braces route. Invisalign aligners are virtually invisible, and most people won't even notice you're wearing them. The aligners can be easily removed to eat, drink, brush and floss (which also means no food restrictions during treatment like there are with braces!). River Run Dental is a Platinum Invisalign provider, which places us among the top general dentistry Invisalign providers in the country.
How long does an Invisalign consultation take?
Typically it's about 1 hour. At your consultation we do a full digital scan of your mouth and even simulate a before/after of your specific case so that you can see your expected results.
How many trays/sessions does it take to complete treatment?
It depends on each individual case– An average case can be anywhere from 18-30 aligners.
How long is treatment per patient? 
On average, Invisalign treatment lasts about 12 months.
How will Invisalign feel and look on my teeth? 
Most people will never know you are wearing the aligners (really!). The aligners are lightweight and are very easy to get used to.
Do you see the same issues with Invisalign as you see with mail order aligner kits? I.e., teeth falling out? 
Absolutely not! Mail order aligner kits are dangerous because they aren't truly monitored by an actual doctor. Invisalign treatment under the supervision of a licensed doctor is much safer.
Is there any difference in effectiveness with Invisalign compared to traditional braces?
Nope! Invisalign is just as effective as traditional braces. 
If I've already had braces, can Invisalign help if my teeth have adjusted since then?
Absolutely, yes! Many adults use Invisalign to fix movement they have experienced since having braces as a teen.
In comparison to regular braces, how does the Invisalign Treatment process differ?
There are no brackets and wires, so instead of coming in regularly for wire changes, you come in to get your next series of clear aligners. The patient is instructed to change their aligners every 1-2 weeks to gradually shift their teeth. Many times the results are much quicker with Invisalign due to the more frequent aligners changes. 
How many hours a day should you wear Invisalign?
20-22 hours! The aligners are only removed to eat, brush and floss.
What payment options do you offer for those interested in Invisalign?
River Run Dental offers a discount for pay in full, we participate with Care Credit, and we also offer very flexible interest-free monthly payments for Invisalign treatment!
Still Have Questions?
We hope this Q&A helped clear up any questions you may have had about Invisalign. Do you still have questions about Invisalign treatment? Feel free to ask in the comments below, or come into our dental practice in Richmond, VA and ask one of our doctors yourself! At River Run Dental, we offer a complimentary Invisalign consultation to all patients interested in getting more information about treatment. To schedule an Invisalign consultation, click here.