What are the Best Foods to Eat After a Teeth Cleaning and Fluoride?
Every six months, it is essential to visit your dentist for a professional teeth cleaning. Biannual teeth cleanings can ensure your teeth and gums are thoroughly cleaned and catch serious oral health problems early on. Here at River Run Dental Spa, we are pleased to perform professional teeth cleanings in our relaxing, spa-like office. Several of the major benefits of teeth cleanings include:
Plaque Removal
Tartar and plaque buildup can lead to serious oral health problems. Even if you brush and floss your teeth properly, it can be very difficult to remove all debris, bacteria, and deposits from gum pockets. The good news is that a hygienist or dentist at our office can remove this potentially damaging buildup.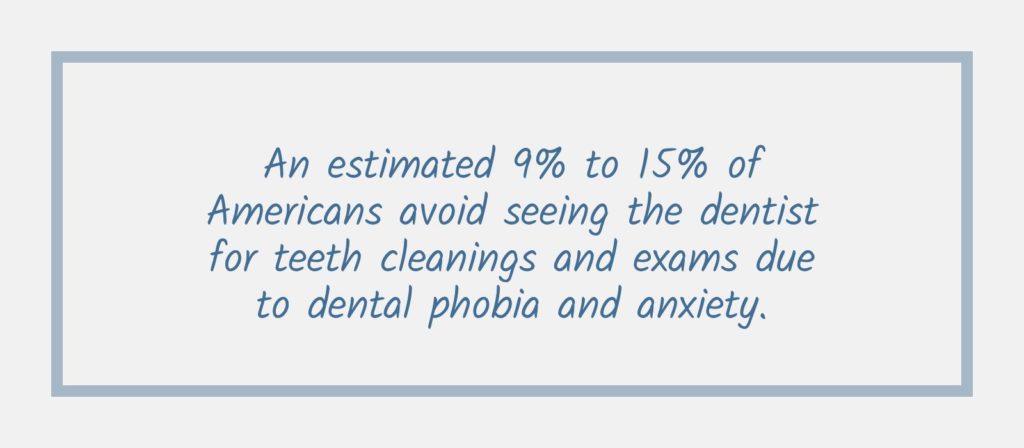 Text: An estimated 9% to 15% of Americans avoid seeing the dentist for teeth cleanings and exams due to dental phobia and anxiety.
Fresher Breath
Bad breath is typically a sign of advancing gum disease. It is caused by gum infection and/or rotting food particles and can be freshened by a professional teeth cleaning.
A Healthier Smile
If you're longing for a healthier looking smile and whiter teeth, a professional teeth cleaning is a must. It can remove stains and yellowness and improve your confidence.
Tooth Decay Prevention
One of the most common dental issues is tooth decay. If you are concerned about tooth decay, fluoride treatment during a teeth cleaning can reduce its risk.
If you did not receive fluoride, you can eat immediately after your cleaning. However, if you did undergo fluoride treatment, it's best to wait at least 30-minutes before eating. We suggest you avoid foods that are sticky, spicy, crunchy and hard. Foods that are soft like soup, mashed potatoes, bananas, and hard boiled eggs are recommended.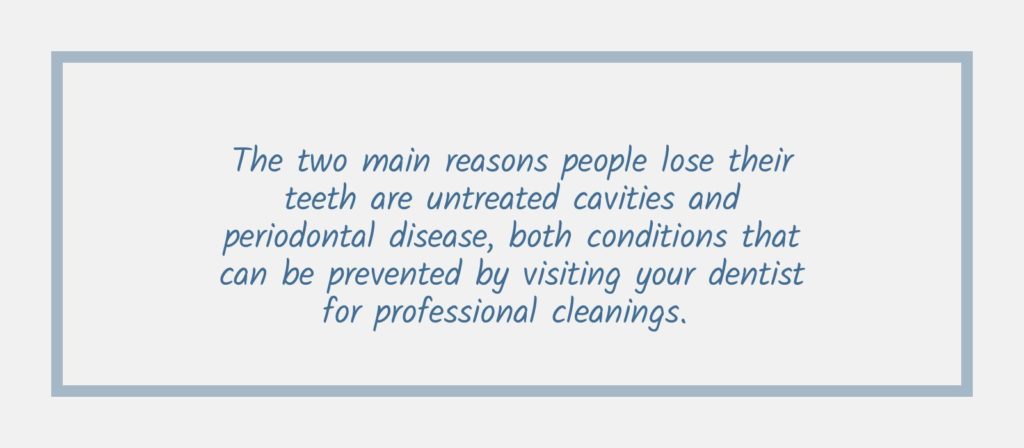 Text: The two main reasons people lose their teeth are untreated cavities and periodontal disease, both conditions that can be prevented by visiting your dentist for professional cleanings.
Frequently Asked Questions About Professional Teeth Cleanings
What happens during a professional teeth cleaning?
During a professional teeth cleaning, a hygienist will remove hard tartar from your teth as well as stains and discoloration that you may not be able to remove on your own.
How often should I opt for a professional teeth cleaning?
According to the American Dental Association, you should receive a professional teeth cleaning and exam twice a year. If you have a history of gum disease or another oral condition, you may require more frequent treatments.
How can I maintain clean teeth at home?
It is your responsibility to take great care of your teeth at home. You should brush them in the morning when you wake up and every evening before you go to bed. Try to refrain from using hard-bristled toothbrushes and change your toothbrush every few months.
What are the benefits of professional teeth cleanings?
While it may seem like a hassle to visit the dentist for professional teeth cleaning, doing so can protect you from paying for costly dental procedures in the future. For instance, you may be able to avoid scaling and root planing, which is a common gum disease treatment, if it's caught and treated early on as the result of a cleaning.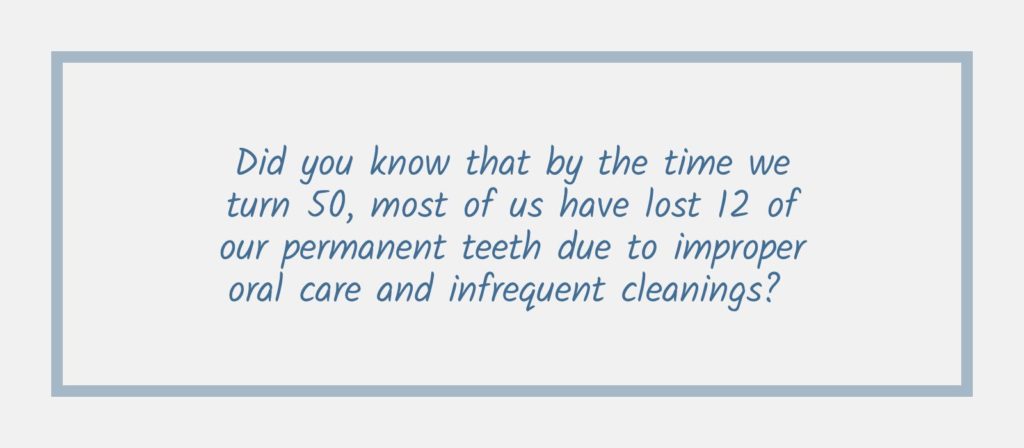 Text: Did you know that by the time we turn 50, most of us have lost 12 of our permanent teeth due to improper oral care and infrequent cleanings?
Why is it important to keep my teeth clean?
The truth is that your mouth is loaded with bacteria. When harmful bacteria accumulates on your teeth, it may release acids that lead to gum inflammation and dental enamel erosion. If you don't keep your teeth clean, you may develop tooth decay, gum disease, tooth loss, and other frustrating conditions.
Are professional cleanings painful?
Absolutely not! If you're worried that professional cleanings will cause pain and discomfort, you have nothing to worry about. While you may feel a bit of pressure and vibrations, they are very tolerable. If you get your cleanings at River Run Dental, you'll feel like you're at a spa rather than at a dentist office.
Contact River Run Dental Spa
Call our office at (804) 262-1060 to schedule a professional teeth cleaning at our modern, spa-like facility in Richmond, Virginia.