Will I Need a Permanent Retainer After Invisalign?
Invisalign treatment in the Richmond, VA area is becoming more and more popular every day. Patients of all ages are enjoying their Invisalign aligners because they make orthodontic treatment so much simpler. With the Invisalign aligners, patients receive the benefits of straight teeth without any metal included.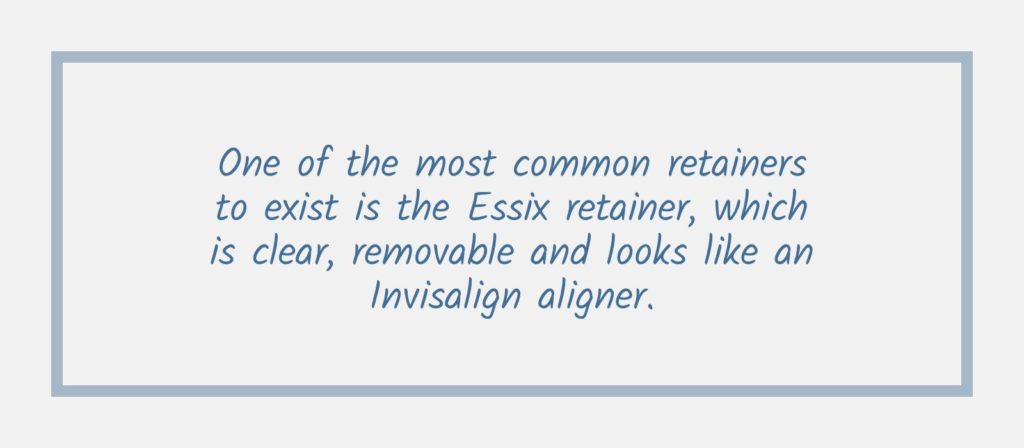 Text: One of the most common retainers to exist is the Essix retainer, which is clear, removable and looks like an Invisalign aligner.
Treatment Timeline:
One of the largest reasons Invisalign aligners have become so popular is the fact that treatment time is usually much shorter than the treatment time of traditional metal braces. With the reduced treatment time, this means that patients are able to see their results much quicker as well, which is quite rewarding!
The way Invisalign works is by wearing a series of clear plastic aligners every day, which are only to be removed when eating or drinking. Typically, the aligners will be worn for at least 22 hours a day. However, depending on the severity of treatment the aligners may need to be worn for longer. The orthodontist will give you specific instructions on your treatment time once you have your initial Invisalign consultation.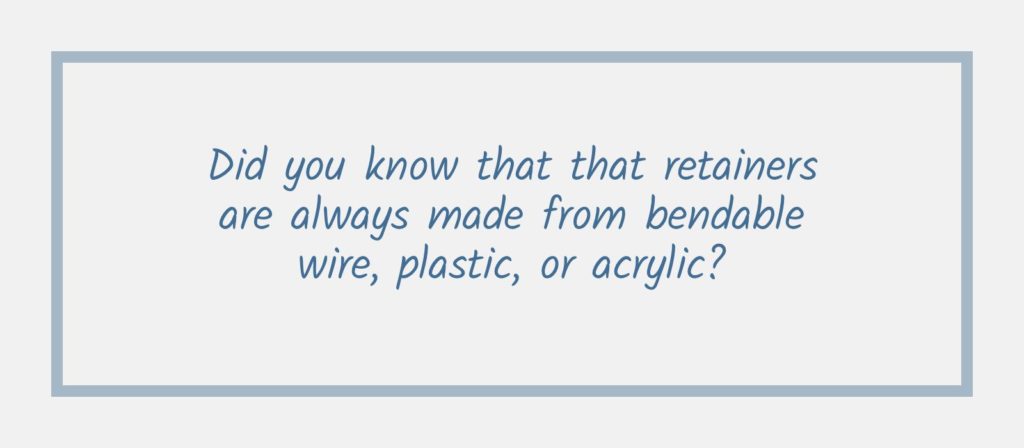 Text: Did you know that that retainers are always made from bendable wire, plastic, or acrylic?
Following Treatment:
Once your Invisalign treatment has been complete and your teeth have reached the desired results, you may be wondering if you need a permanent retainer afterwards. In fact, some doctors may recommend a retainer in certain cases but not necessary a permanent one. This is to keep the teeth from gradually shifting back to their initial position prior to Invisalign.
It's best to speak with the orthodontist to see if you may need a retainer following treatment. If so, there are many different kinds of retainers that may be suitable for you. Additionally, the orthodontist will tell you how often you'll need to wear your retainer at first. Initially, you may wear your retainer full time but after a while you'll gradually reduce how often you'll wear it. Eventually, once you reach a certain point, you may only have to wear the retainer at nighttime before bed.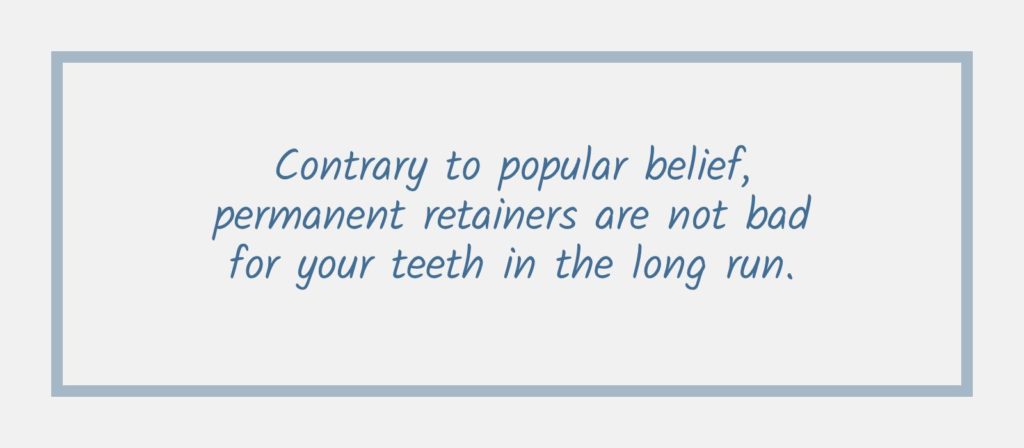 Text: Contrary to popular belief, permanent retainers are not bad for your teeth in the long run.
Contact Us:
If you are interested in Invisalign or have any questions pertaining to Invisalign treatment, please contact River Run Dental Spa for more information! We would be more than happy to schedule a complimentary consultation to answer any questions or concerns you may have pertaining to Invisalign.