Our Mobile App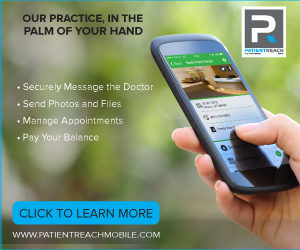 Rusnak Family Dentistry is excited to offer you a free mobile app that can be used to make your dental experience as convenient, secure and customized as possible!
In the near future, HIPAA regulations will require dental practices to have a secure electronic method of communicating with patients aside from standard e-mail. We are getting a head-start on these requirements by launching an electronic patient portal which allows us to communicate with patients securely both on their computers and on their mobile devices. This app is called PatientReach and can be downloaded to all iOs and Android mobile devices.
Benefits
Easy-To-Use interface
Ability to message with our office securely, including the exchange of photos
Appointment management
Quick notifications for upcoming appointments, payment reminders, and unread messages
View upcoming appointments and outstanding payments
Submit payments securely by just taking a picture of your credit card
View practice contact information
How To Install
Search for "Patient Reach" in the app store. If you are on a cell phone, this app will show as "Patient Reach Mobile" and if you are on a tablet it will appear as "Patient Reach Tablet."
Once the app downloads to your device, you will have to complete a short registration which will register you as a user. You will only be able to register if you are a current patient of Rusnak Family Dentistry.
Once registered, you can use this same account information to login through an online portal on your computer as well.
How To Use App
Once registered, you will be able to contact our office, view your upcoming appointments, message our office, view balance information, and make payments. For many patients, shooting us a quick text message or snapping a photo to pay your bill will be much more convenient than picking up the phone to give us a call.
If you have any questions about PatientReach or if you need help downloading to your mobile device, please contact our office.